My Kitchen App Sketches
An app developer asked me to collaborate with them to work on concepts for a cooking app. The app would feature ways for users to convert recipes for different kitchen cooking appliances, suggest recipes based off of a pantry of stored ingredients, and suggest quick meals.
Initial notes about a concept for a cooking app. Thoughts about the core features, competitors, icon/illustration doodles.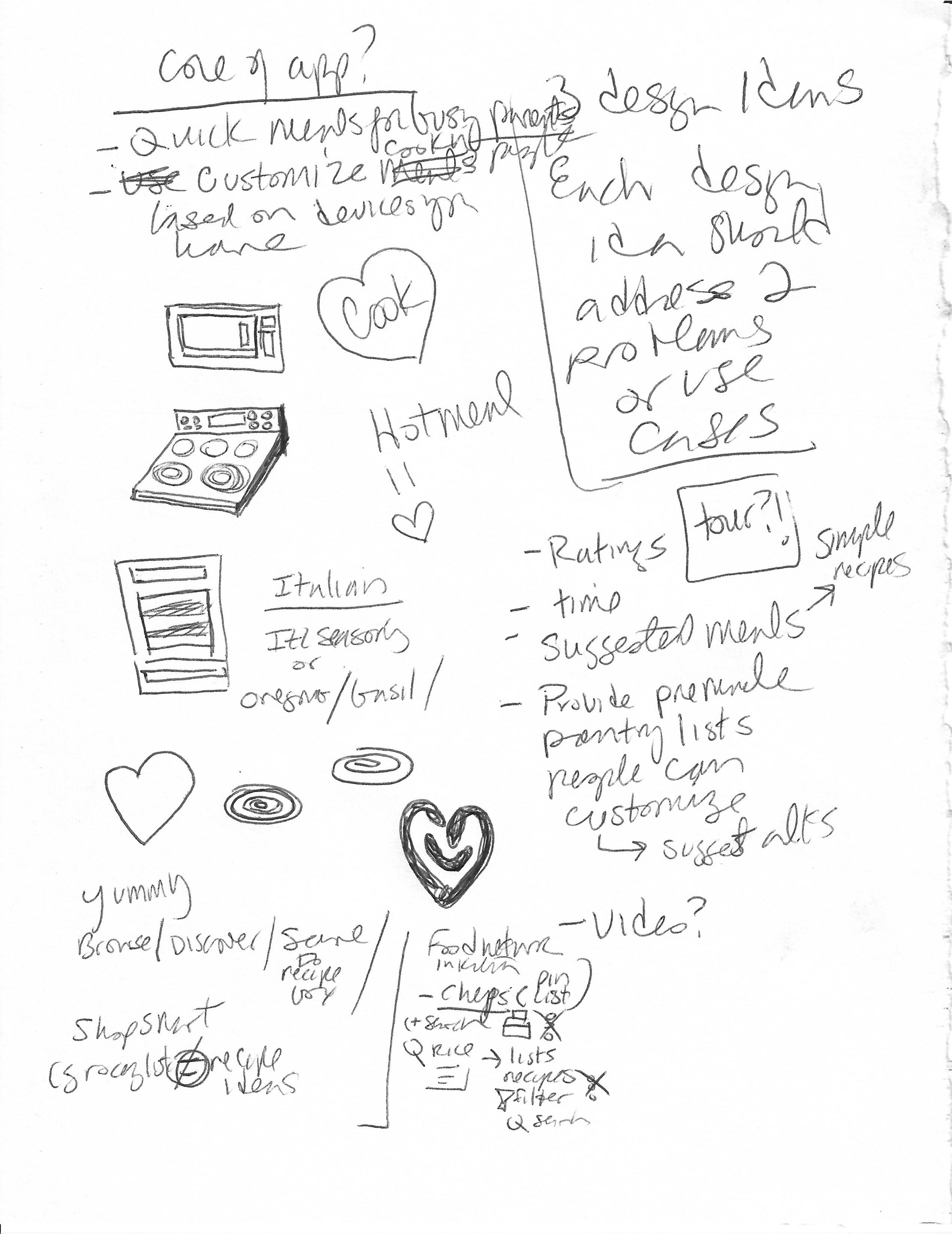 Notes about user experience, wording for user pathways, quick sketches of screen concepts and layouts, user flow.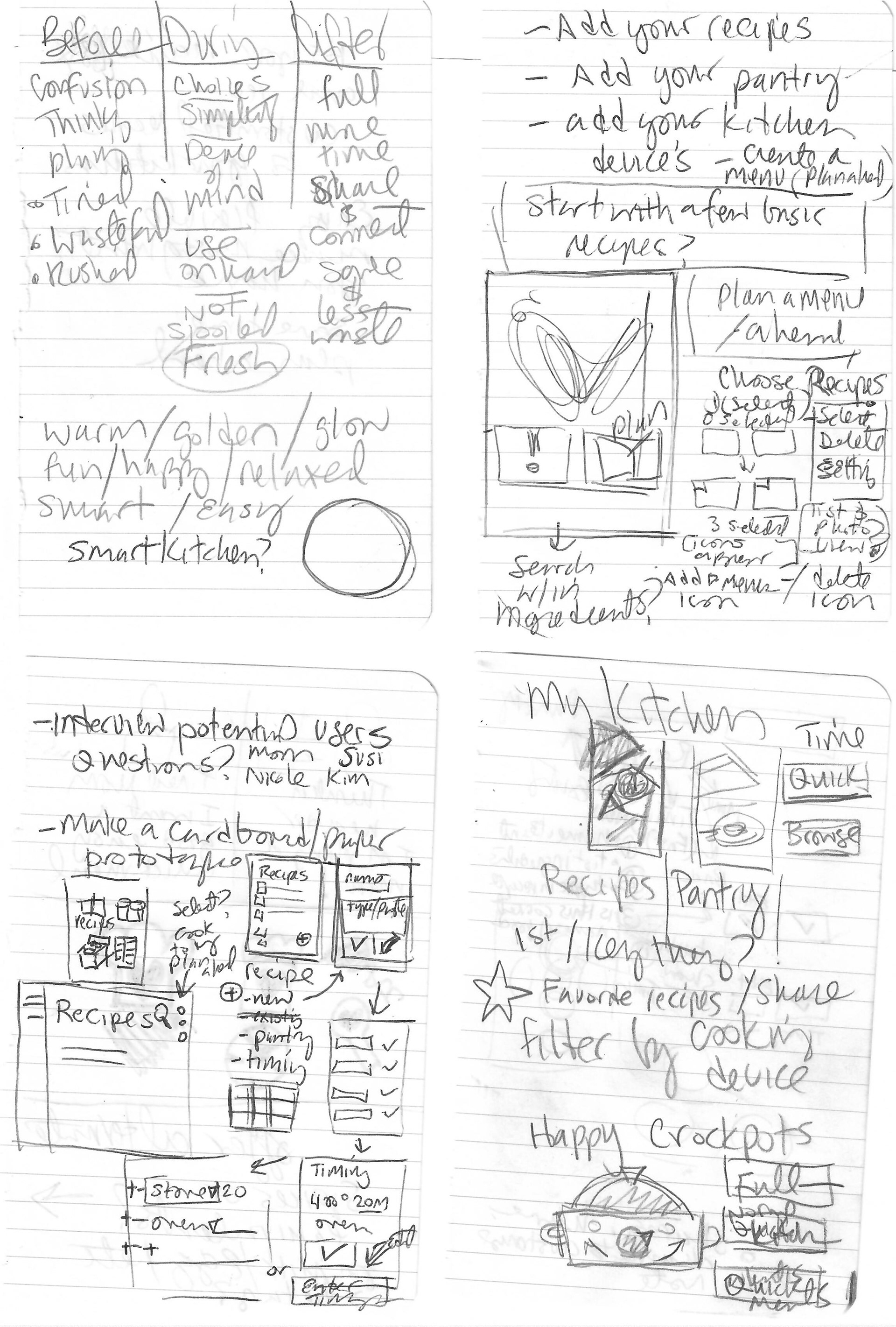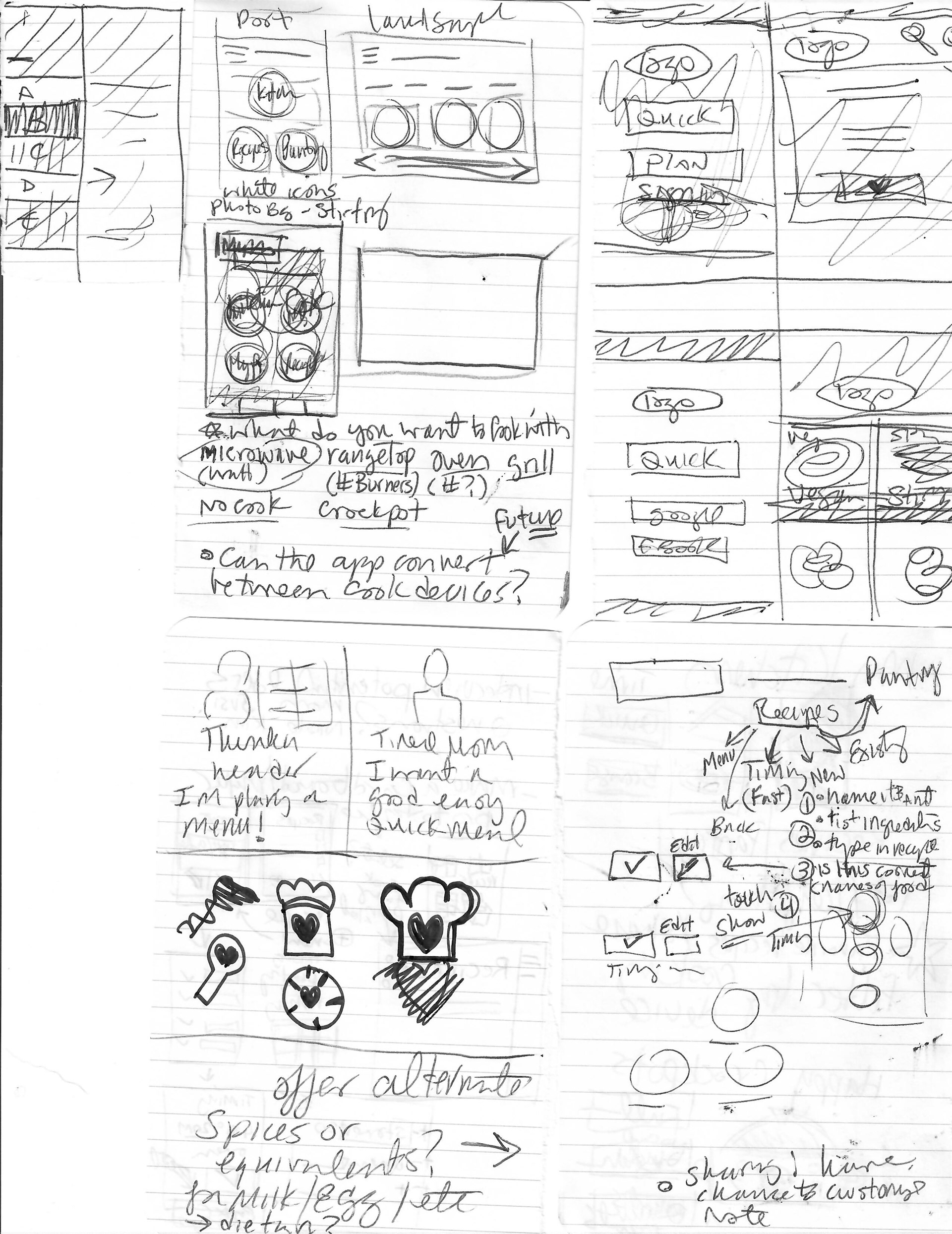 Doodles for icons and app illustrations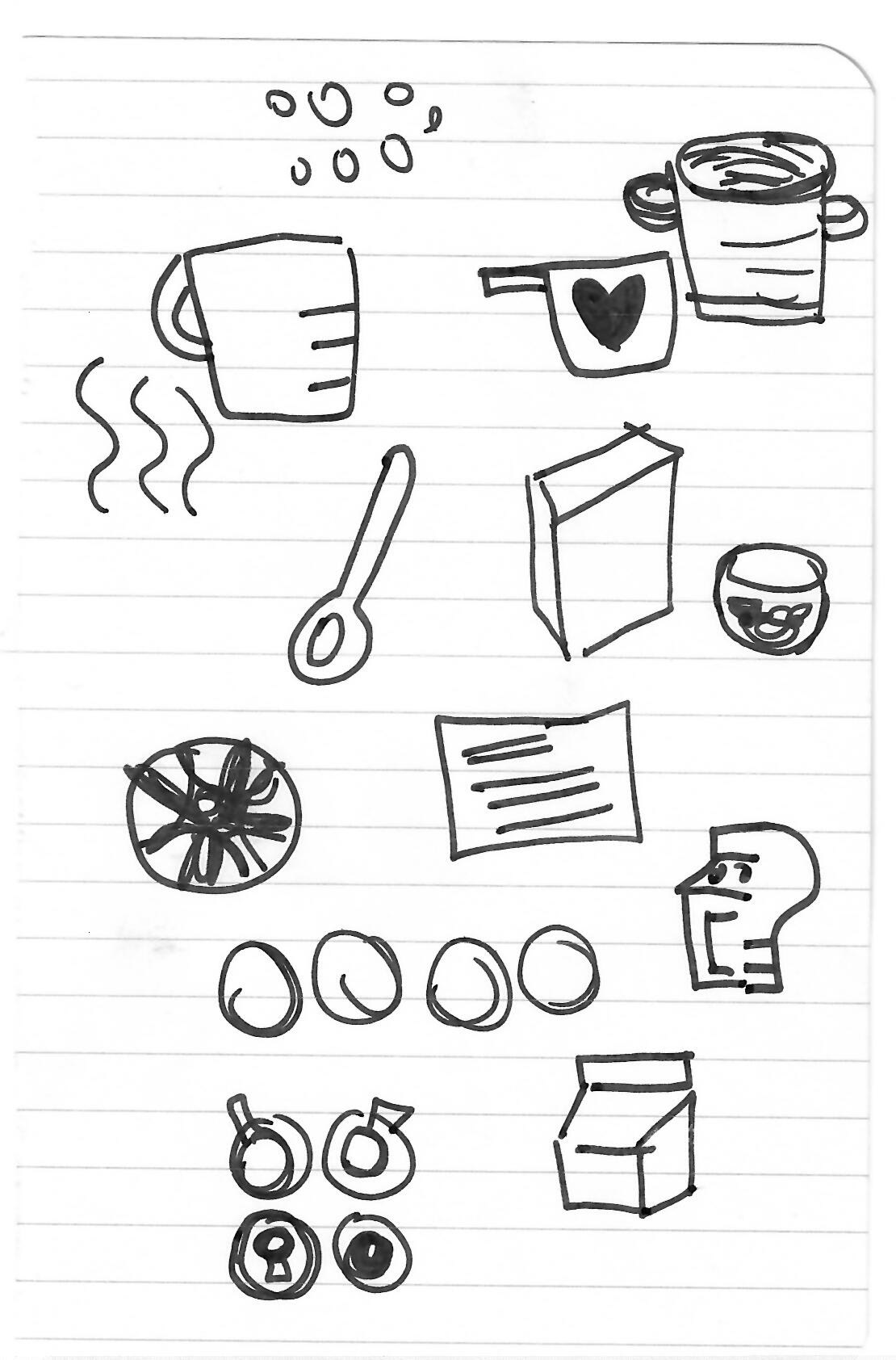 MyKitchen Design Idea Storyboard 1 - Tired mom, quick meal idea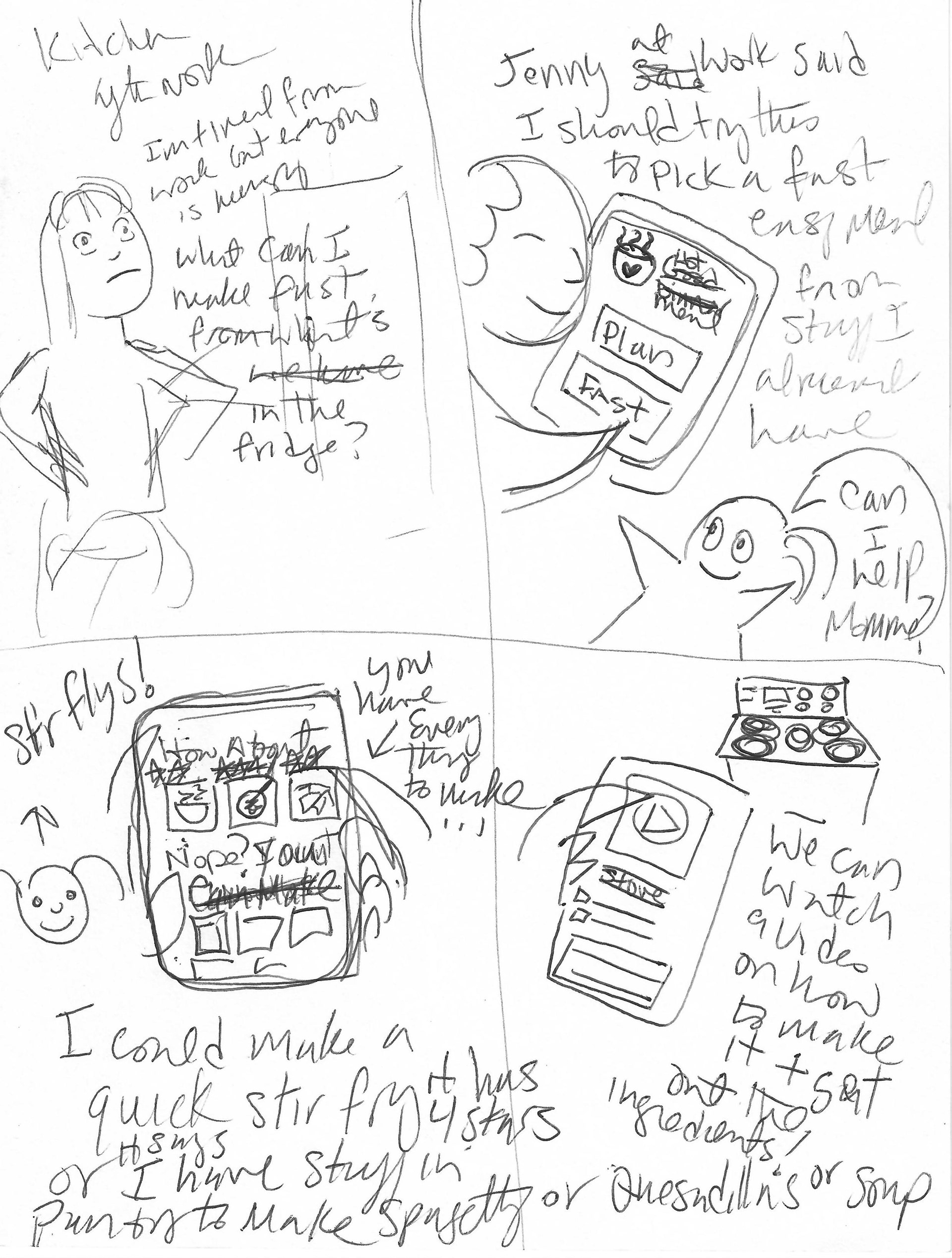 This is a rough sketch storyboard exploring a user story. The tired mom trying to fix dinner after a long day. 
MyKitchen Design Idea Storyboard 2 - Single Friends, changing tools in app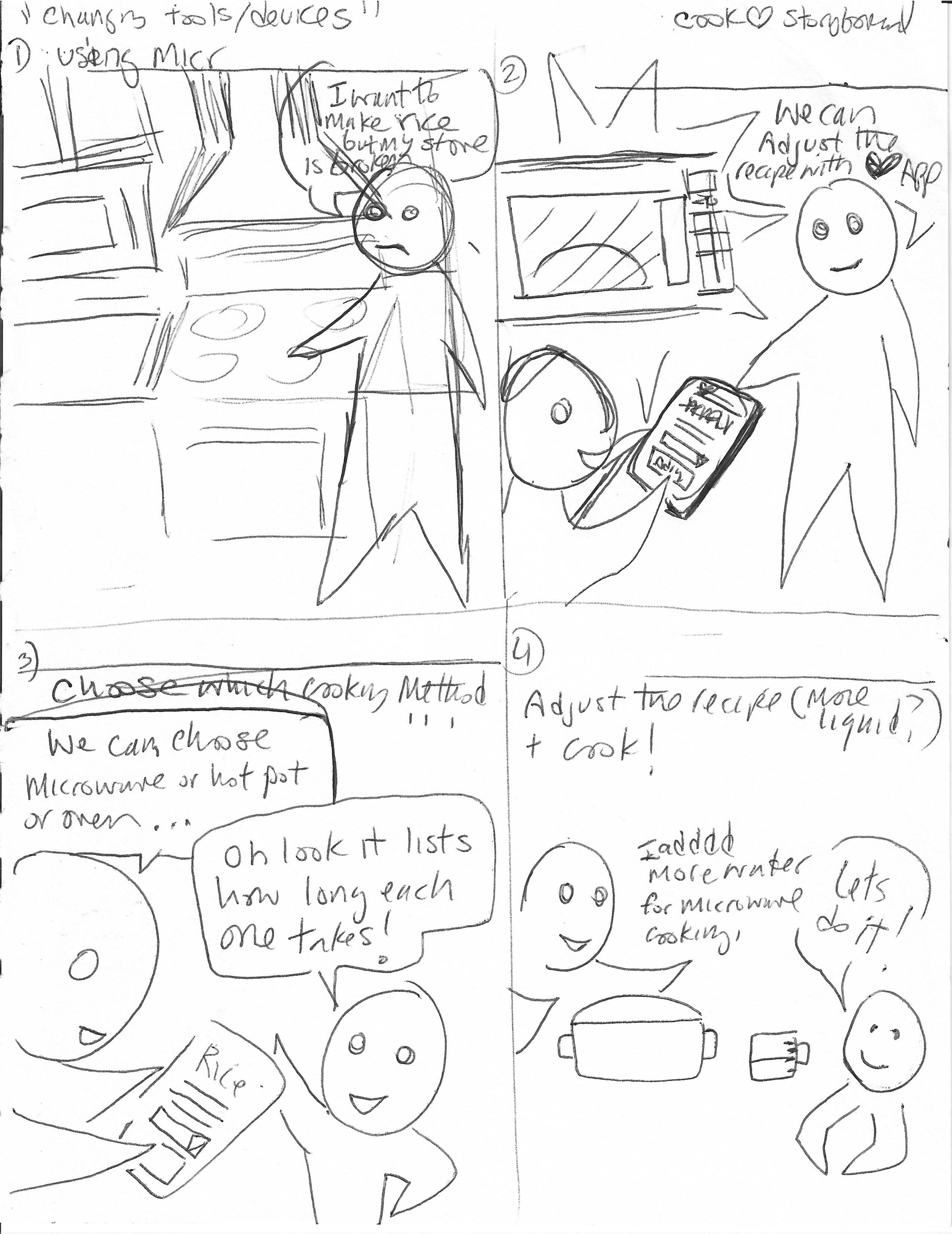 Further steps show two people working together to follow the new cooking steps and enjoying their meal.