Our Family Has S'More Fun
Hand-painted watercolor illustration and digital painting for a food illustration project.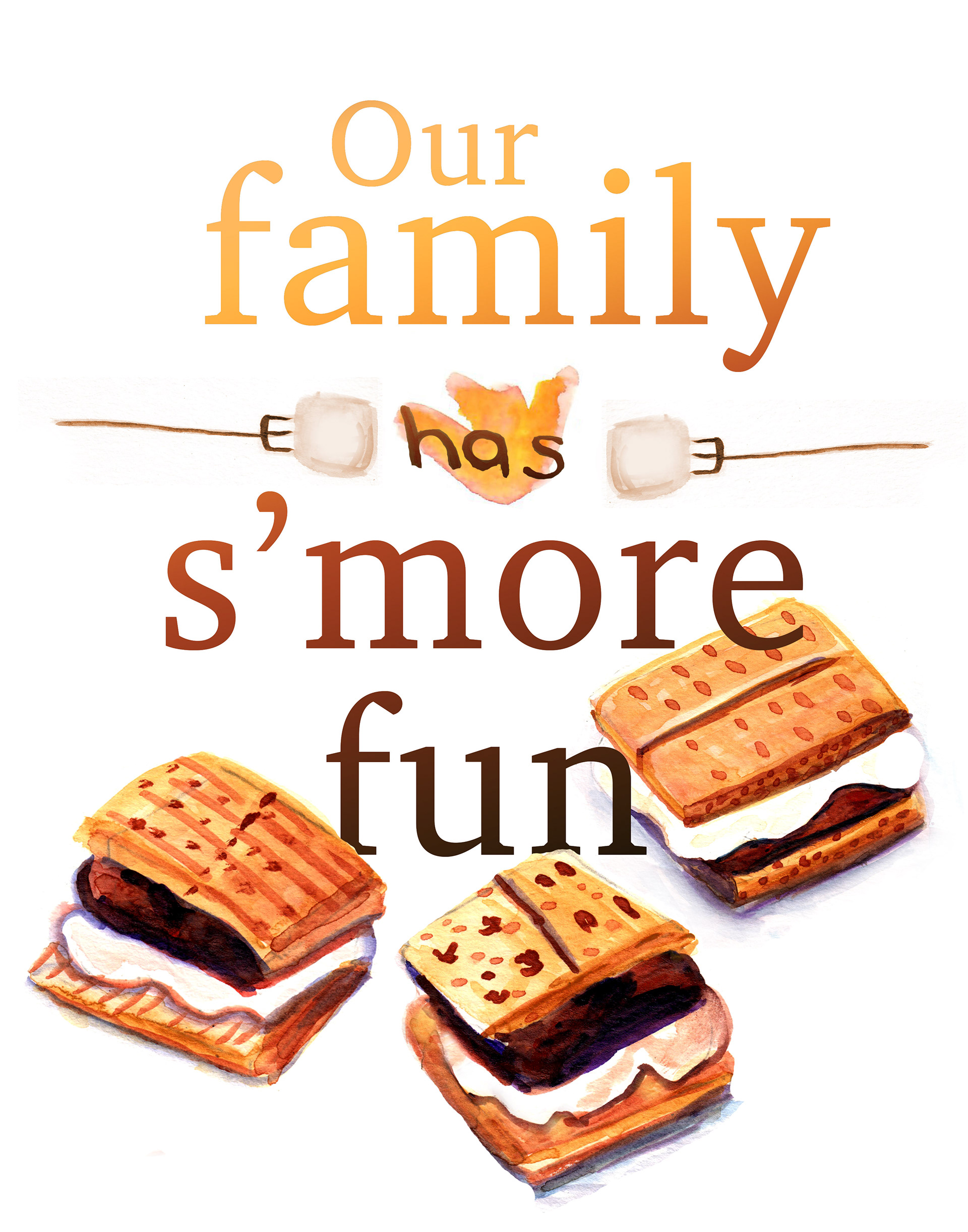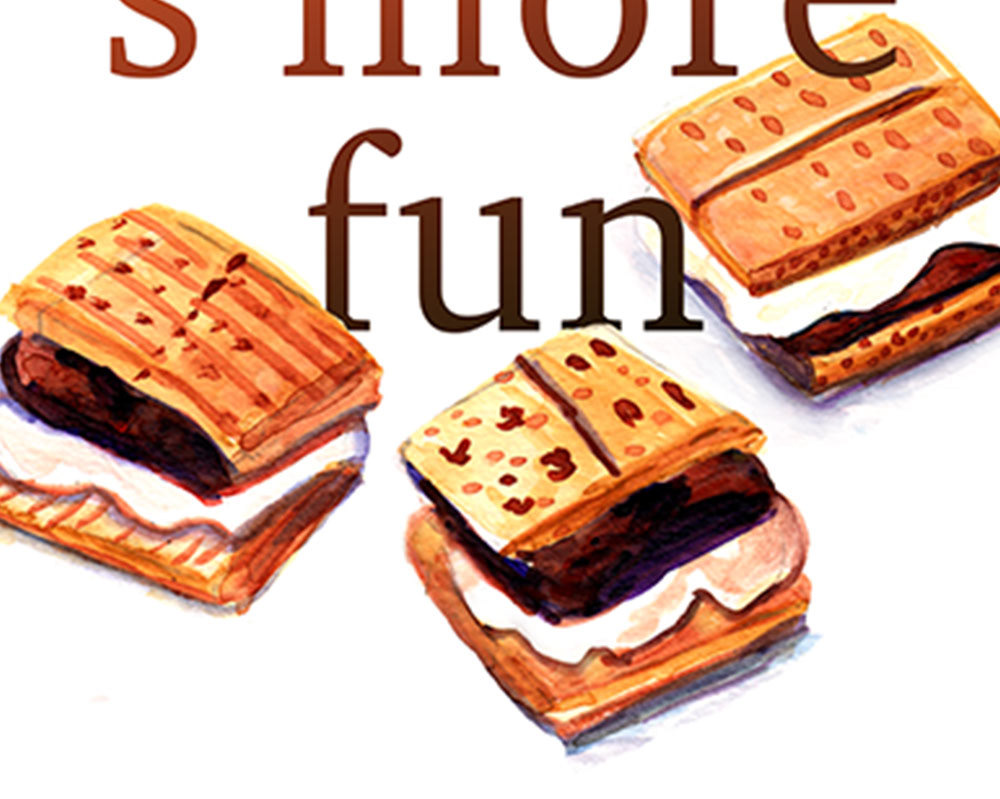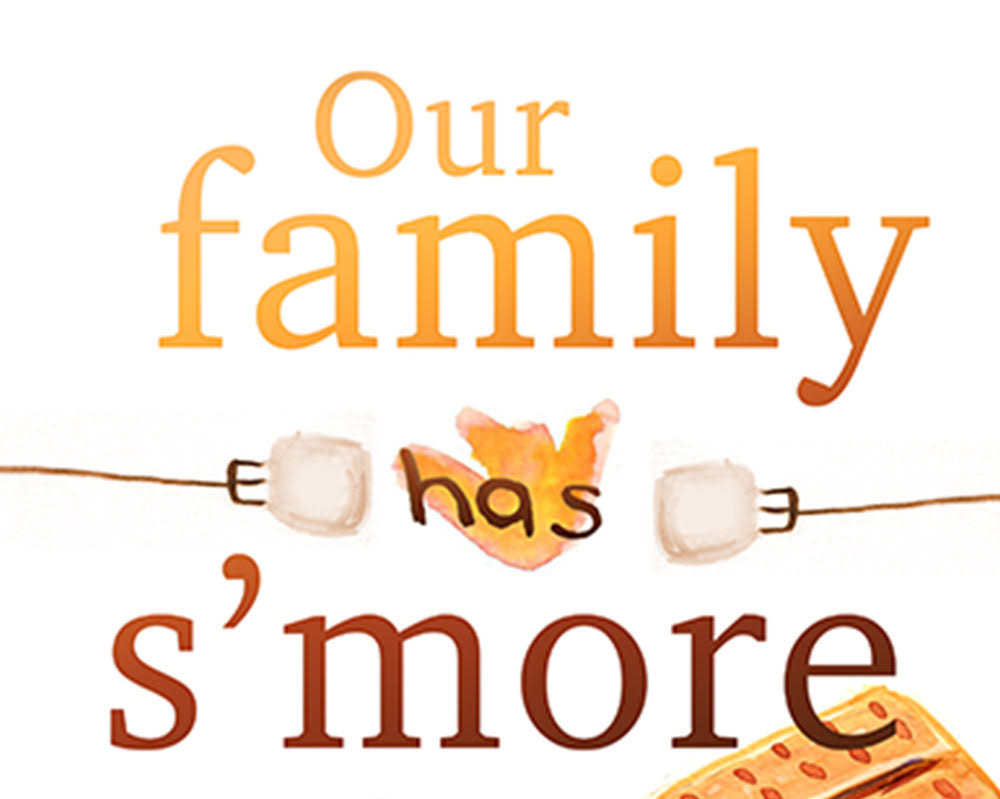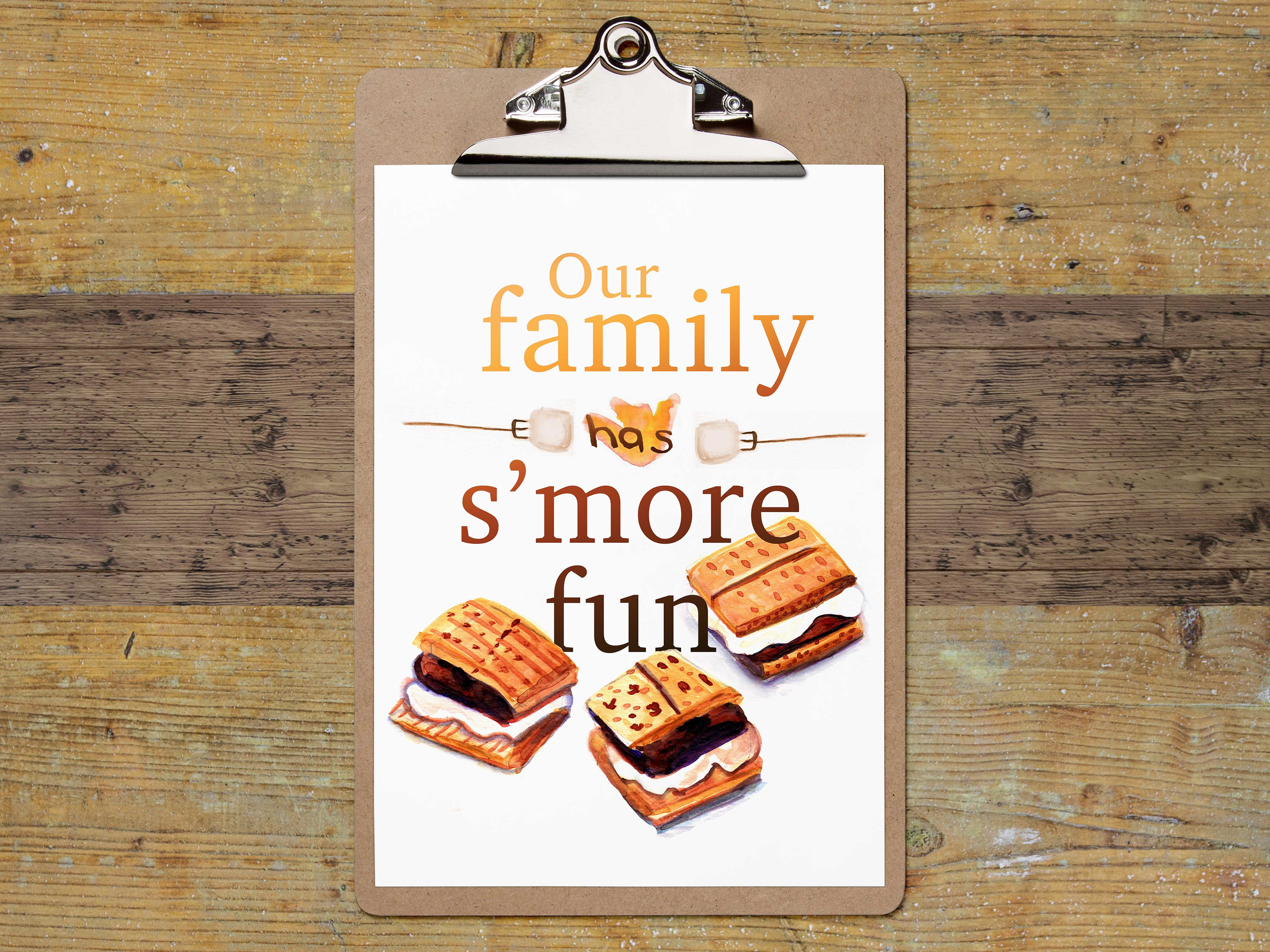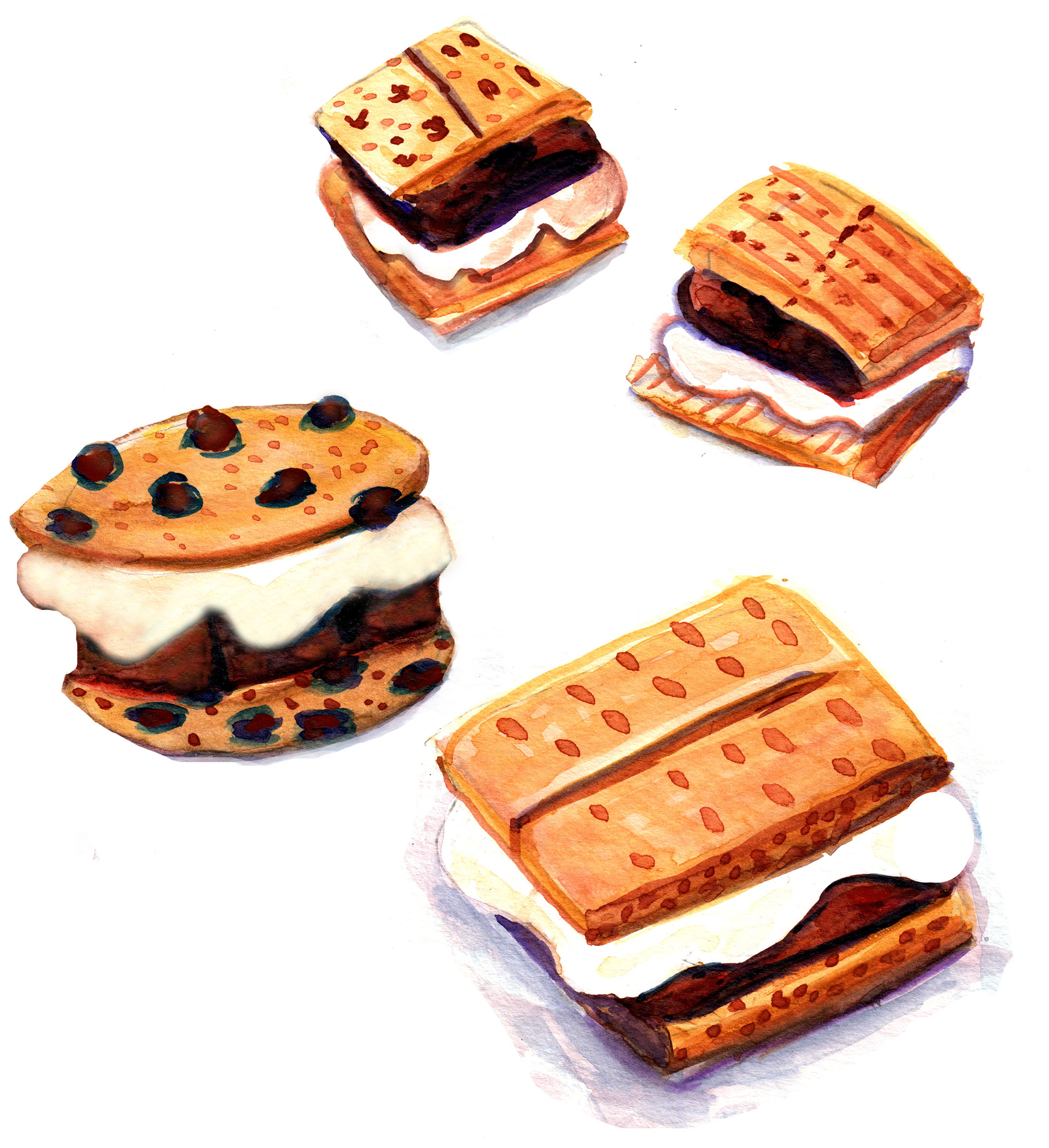 Our Family Has S'More Fun
This project was created using digitized watercolor paintings and digital design assets. While taking a class with Amarilys Henderson she challenged me to create a food illustration that featured family life. I love s'mores. My favorite way to make them is using chocolate chip cookies instead of graham crackers and burning the marshmallows until they are golden crunchy on the outside. 
After sketching out different ideas, I chose "Our family has s'more fun" as my phrase. I painted several different sets of s'mores and related food and utensils in watercolor. I scanned these in and cleaned up the paintings in Photoshop. I then rearranged the individual items like the fire and specific s'mores into the final composition. I redrew the little marshmallow sticks in Photoshop and added a gradient to the text. I did paint text in watercolor but I was not happy with it and decided to use a computer font instead for this version.