Context From Chaos Tee
Popular t-shirt design created for a booth giveaway at BlackHat 2015. I created concepts, did production work in illustrator, and chose the colors. It was really critical to stay true to our message "Context from Chaos" that supported a product release while also creating a t-shirt design that security researchers and engineers would like.
Final Design Before Proof Run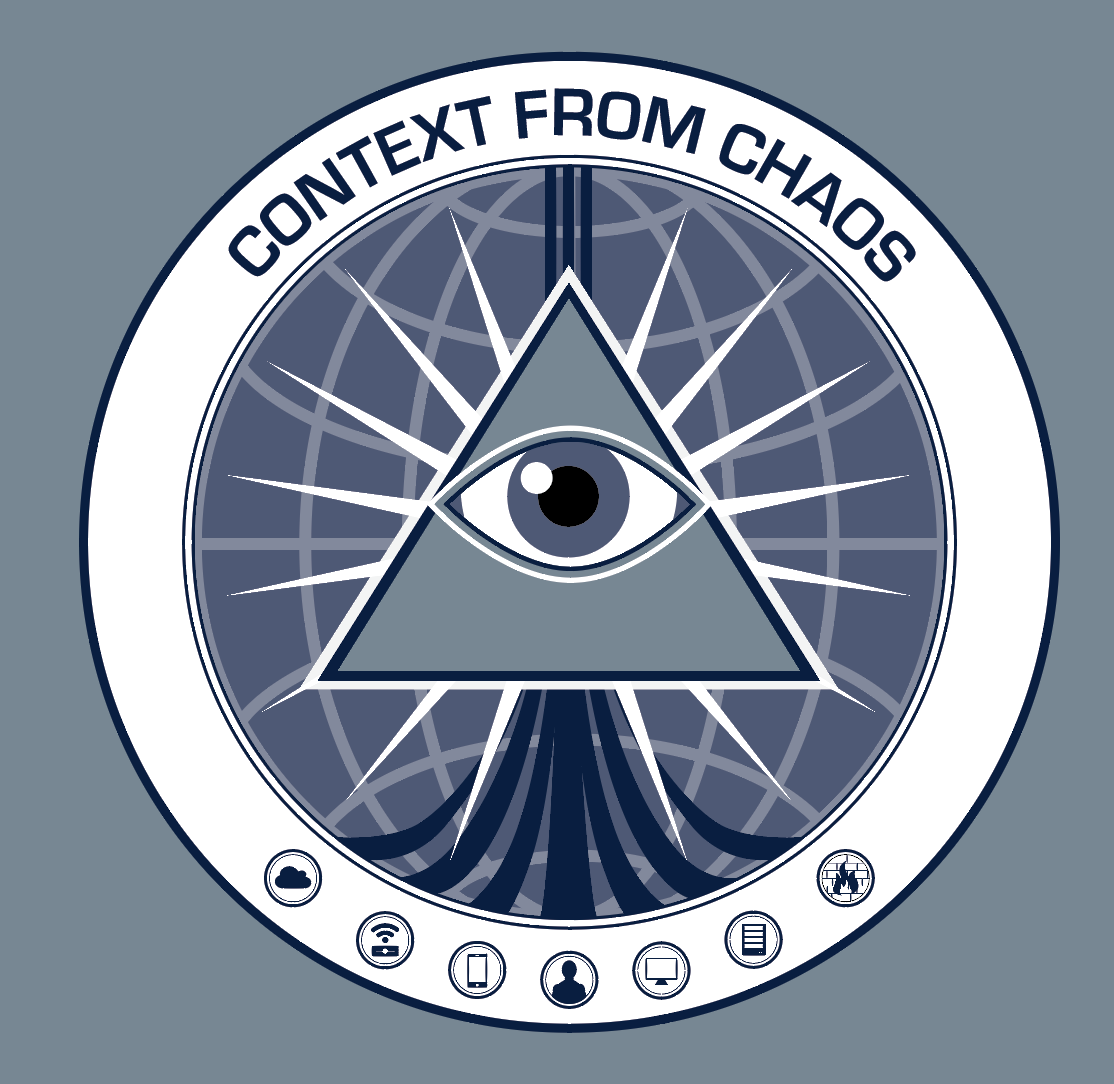 BlackHat is a popular "white hat" security researcher conference. Let's just say if you ever happen to be in the same building as that event, turn off your phone and devices. 
Every year our creative team designs a shirt for BlackHat as a giveaway. We started with the idea of making a shirt that looked like a mission badge. We white boarded and doodled all sorts of sketches and researched mission badges of different organizations. One afternoon after probably watching too many Nicholas Cage movies and staring at some stickers I had from OKPants it hit me. We needed something a bit more sinister to match the implications of chaos and to fit in better with the feel of the BlackHat event. It really needed a big eye and illuminati pyramid. 
Mockup of Placement and Scale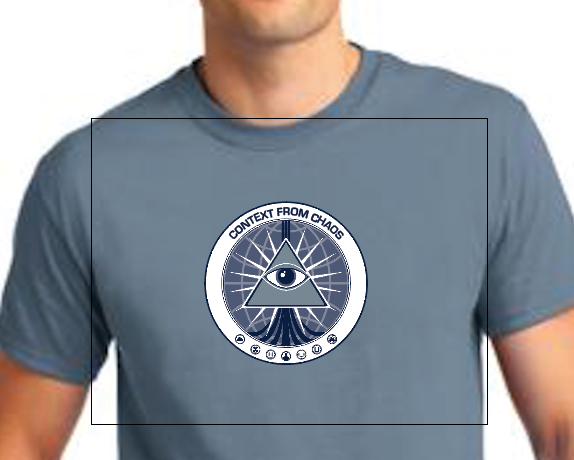 We found a really nice shirt color that looking kind of like washed out denim to set us apart from all the black t-shirts at the event. Did I mention I am a big color nerd? I love this shirt color. We picked a Plastisol ink color close to our brand blue and tinted it to add dimension to the shirt. I hate that feel when there is a big stiff design on a shirt. We also used white to add more contrast to the design and give it more of a badge/sticker feel.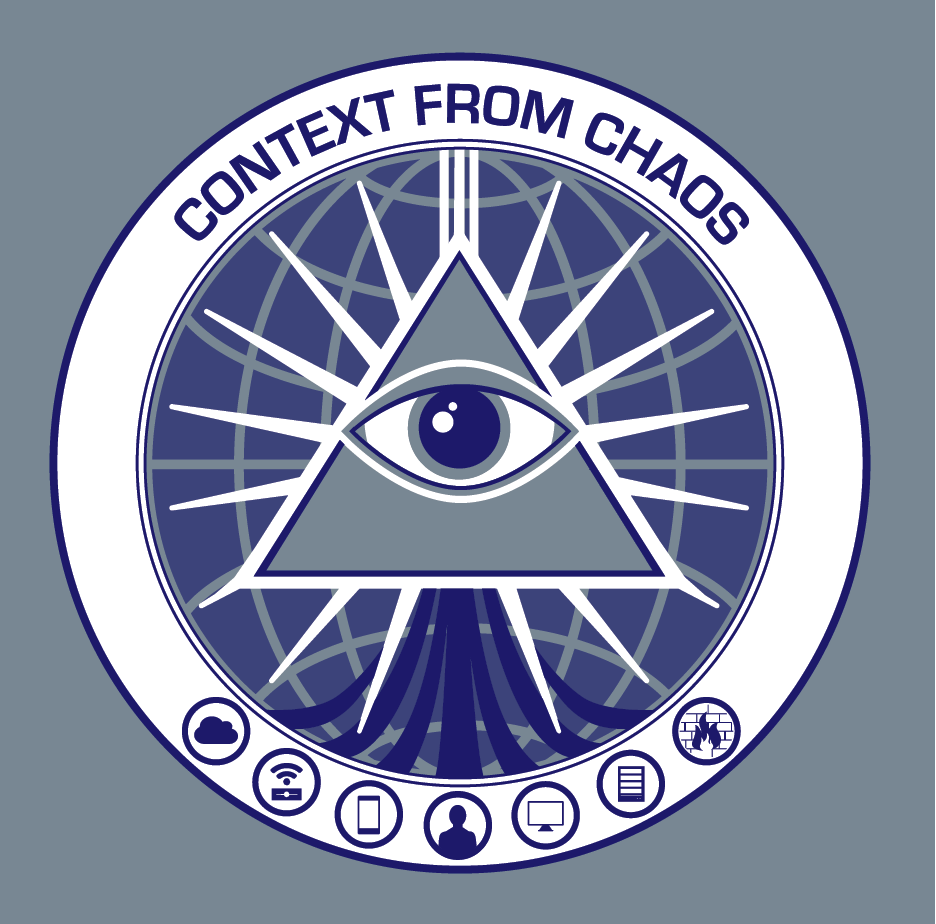 After a press pull we realized it really made more sense for the color coming out of the top of the pyramid, the context, to be white. This way we had dark chaos on the bottom and white clarity on the top. All the symbols on the bottom were ones I created except for the phone and the user. 
This shirt was very popular. The booth ran out during the event, and there was so much demand for the shirt internally that is was an award item in our company store. I think someone also offered our security researcher at the time several thousand for one (probably joking...mostly).